Return/Exchange Policy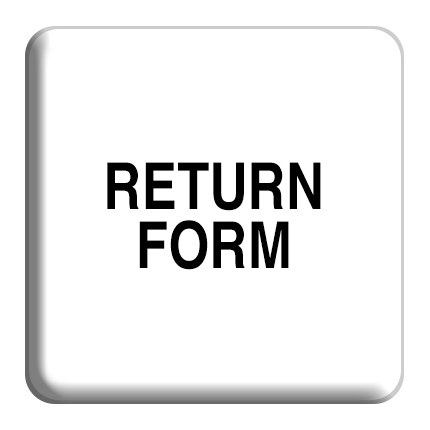 Steps for processing return/Exchanges:
Fill out this form: https://revolutionbikeshop.com/content/Revolutionreturnform.pdf
Email the form to: Returns@RevolutionBikeShop.com
Allow 48-72 hours for our staff toc ontact you for the return
Our friendly staff will fill you in on the rest
Revolution Bike Shop strives to satisfy our customers. If you wish to return/exchange a purchased (unused) item within *90 days of purchase please fill out the form attached HERE and return the filled out form to returns@revolutionbikeshop.com.
Please allow 24-48 hours to process return authorization requests once the return has been received.
Unused items: This is defined as a product that is new and has never been used or installed. All original packaging must be intact and present to be eligible for a full refund.
Used items: Used items may be returned under management discretion and returns will be given store credit only. Used items that are returned must be done so through the same process as unused items. The value of the exchange or return will be based on the state of the item as well as the reason for return and/or condition of the product. Some restrictions may apply.**
Free Shipping On Returns:
Products that are new/unused and in original packaging with a received return request within 72 hours of the delivery of the product are eligible for free shipping on returns.*** All return requests made after 72 hours of receiving the product are subject to the customer.
What Do I Need To Send Back With My Return/Exchange?:
Please include all original packaging as well as the product that you wish to return or exchange, paired with a print out of the return request form or the original purchase receipt that you received in your email. Please clearly print the order's applicable RA# on the outside of the package. Please note: If you return a product without an RA# you will not receive a refund or exchange.
*Unused Item Return After 90 Days:
Our policy is not to accept returns after 90 days. Some extenuating circumstances may apply. If you have a product that you wish to return after 90 days please fill out our return form HERE and email it to returns@revolutionbikeshop.com. We will review your request and reply within 48-72 hours with a response as to what we may be able to do for you.
**Restrictions On Returned Or Exchanged Products:
Some items, once installed or used, may not be reusable in any circumstance and will be void from the return or exchange process once used. There is a general list of these items below. Please note these are general and not definitive and management discretion may override any policy. To request a management override please email Returns@revolutionbikeshop.com with a completed form and request an exception through this process. Used items that are approved and returned will be subject to a minimum of a 10% restocking fee.
Cables/Housing

CO2

Computers

Handlebar tape

Nutrition

Tires

Tubes

Tire sealant
***Free Shipping on Returns Exclusions:
Free shipping is only eligible on products that were purchased at full retail price and were ordered and delivered within the contiguous 48 United States. Overseas shipping and discounted items do not apply for free shipping on returnable items. In this case, any and all return shipping costs are the responsibility of the customer. No payment processing for return or exchanged products will be enacted until the product has been received and reviewed by a member of our staff.
Returns Address:
Revolution Bike Shop
858-222-2453
returns@RevolutionBikeShop.com
235 S HWY 101
Solana Beach, CA 92075